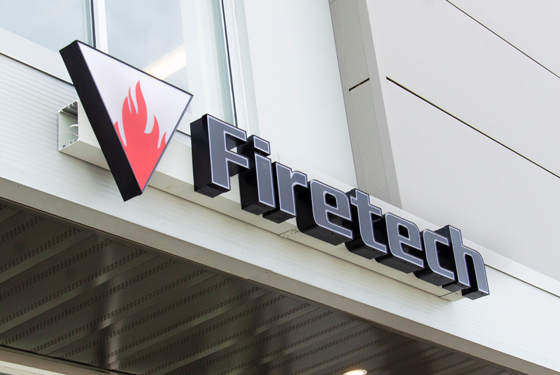 A diverse team working together to create superior designs and manufacture innovative textile products that address the needs of our customers.
We build high quality, technologically advanced, and durable goods for Emergency Medical, Fire, Law Enforcement, and Industrial markets; designed and built in Canada for sale all over the world.
The products we create ensure that the equipment our customers require is easily transported, well organized, and readily available in the difficult locations where they perform their critically important work.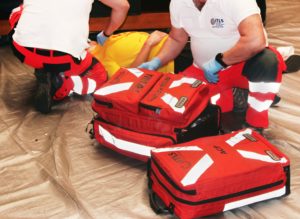 In November of 2019, Firetech was pleased to donate custom-built PCP/ACP Paramedic Backpack systems to the International Trauma Life Support (ITLS) for use during the Trauma Competition portion of their annual conference. Hosted in Las Vegas, 5 expert Paramedic Teams from around the world competed in challenging simulated scenarios to display and hone their skills
Read More »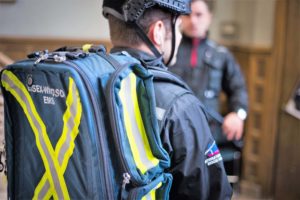 Our bag systems are designed to provide the best functionality and organizational capabilities possible to their users. No where was this more evident than when we partnered with Team Ontario, Essex-Windsor EMS to build a bag system that helped them not only represent Canada at the International Paramedic Competition but also to win the competition;
Read More »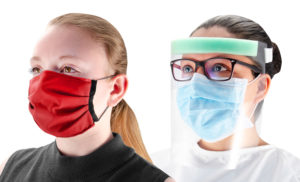 Firetech Manufacturing is proud to have re-tooled a portion of our production to address the PPE shortage being experienced by health care facilities in Canada and around the world. For more information on the protective face shields and reusable, non-medical masks we are building, please contact us. https://youtu.be/0_YZ6PvbIxE We are shifting our production to provide
Read More »